About Kindred Web Consulting
At Kindred Web Consulting, we help small businesses and organizations thrive online. We believe that the web offers enormous opportunities for growth and success. We're committed to assisting our clients in making the most of these opportunities.
Our team comprises experienced professionals devoted to helping clients achieve their goals. We take the time to understand each client's unique needs and challenges. Then, we work closely with them to develop customized solutions that deliver results.
Our focus on education and empowerment is what sets us apart. It's not enough to provide services; we want our clients to understand how the web works and how they can use it to better their business. Therefore, we take the time to explain our processes, answer questions, and provide resources that can help our clients succeed.
If you want to build a website, improve your search rankings, or grow your social media presence, we're here to help. Our team has the skills, expertise, and passion to assist you in achieving your goals and taking your business to the next level. Contact us today to learn more about how we can help you harness the power of the web to grow your business.
From the Founder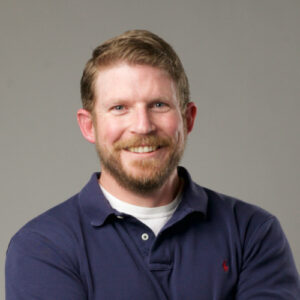 I am Chris Kindred, the founder of Kindred Web Consulting. I started this company to provide affordable, high-quality web design and development services. As a small business owner, I know how challenging it can be to establish an online presence. That's why I established a company to assist other small businesses and organizations achieve their online objectives without exceeding their budget.
My passion for web development started many years ago when I discovered the flexibility and endless possibilities of WordPress. I quickly realized that this platform could be used to create great websites for businesses of all sizes.
Over the years, I've worked with numerous clients, creating functional and stunning websites that accurately represent their brands. I've witnessed firsthand the impact of a well-designed website on a business, which motivates me daily.
At Kindred Web Consulting, we are dedicated to providing our clients with the same level of service and expertise that I expect for my business. We know how crucial it is to have a strong online presence and are here to assist you in achieving that. Thank you for considering us for your web design and development needs.
Let's Do It Together
Ready To Grow Your Business?